HighBlue Mono Recorder
Main features : 
BlueDeep 100m watertight tube :

Diameter 4″
Length (upon request depending on batteries)
Optimized custom fastening system based on user request.

BlueEar recorder

24 bits / 16 bits / 8bits mono channel
Sampling frequency up to 512 ksps.
Easy schedule of recording sessions
SD storage : up to 512 GB
Recording schedule

Batteries :

7 to 28 D -type (24Wh) batteries
LiFe batteries on request

Hydrophone :

Cetacean Research C75 :

 

omnidirectional hydrophone
Linear frequency range : 10Hz to 170kHz
Usable frequency range : 3Hz to 250kHz

Options :

Multiple SD slots : can be developped upon request.
Extended batteries : can be developped upon request
Price : 5000 € without taxes and options. 
HighBlue Mono Recorder documentation :
HighBlue Mono Recorder utilities :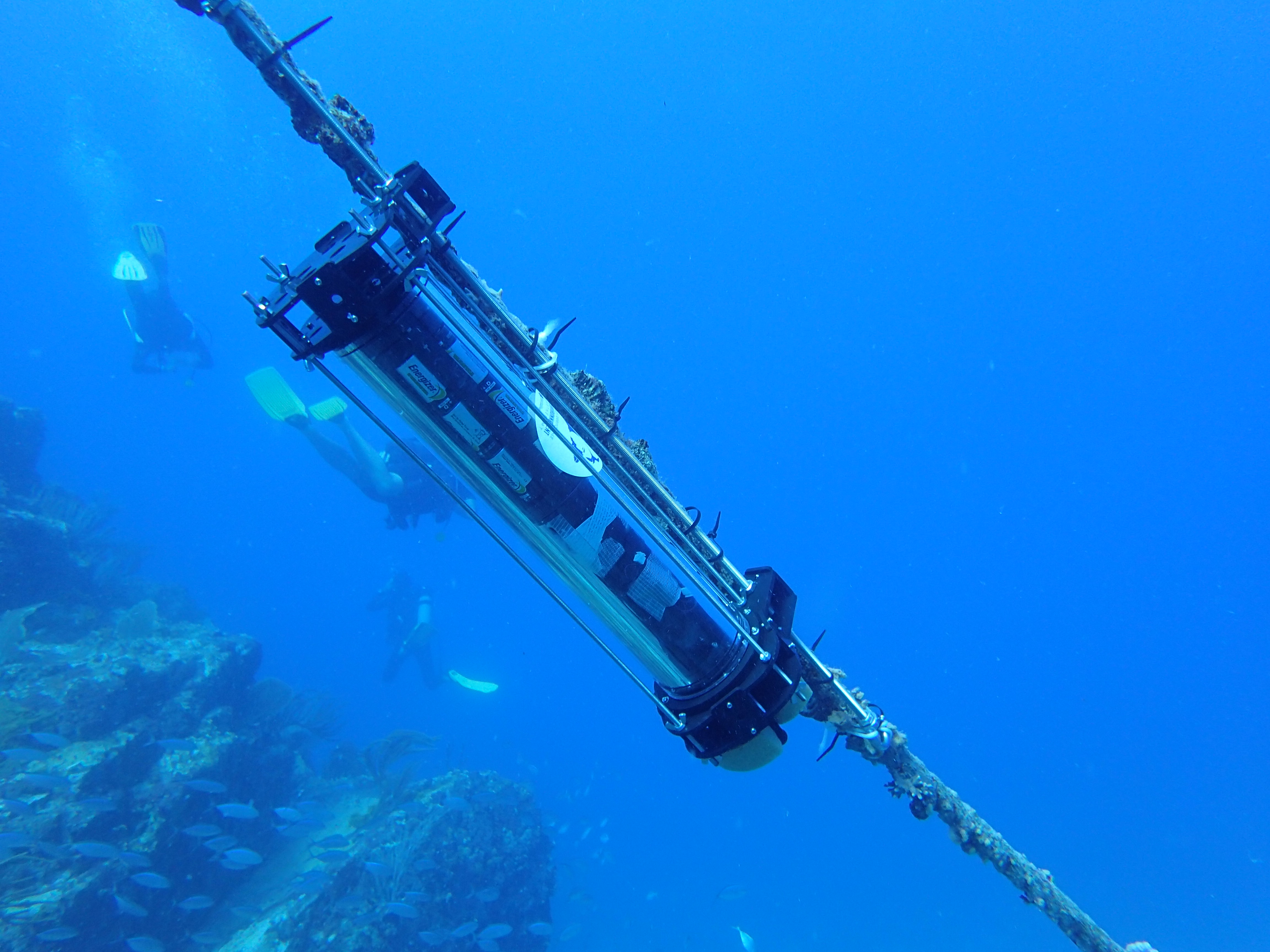 Photo : Agence Française pour la bio-diversité